Advertise with BarsandNightclubs.com.au
Audience demographic
Male
51%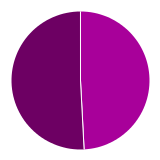 Female
49%
Age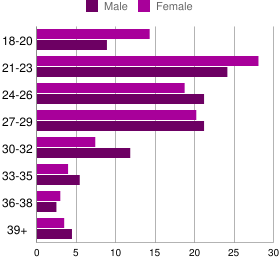 Our audience is young, energetic and loves to party. They're located in the capital cities and population centres of Australia with a median age of 24. What sets this niche demographic apart, is their behavioural profile – the vast majority of our traffic comes from users searching for information about specific bars and nightclubs before a night out.
Key traffic statistics
75,000

per month

90,000

per month

400,000

per month

2:48

minutes

4.40
Source: Google Analytics
Custom advertising
At Barsandnightclubs.com.au, we pride ourselves on thinking outside the box, to deliver creative and effective advertising solutions. With a focus on providing powerful integration, we can deliver your brand message to our audience with maximum impact. To find out more about how our customised advertising solutions can assist you to meet your brand's campaign objectives, please do not hesitate to contact us.
To make an advertising enquiry please contact
[email protected]
Rate Card
| | Ad size | Position | CPM price |
| --- | --- | --- | --- |
| Leaderboard | 728 x 90 | Top, all pages | $13.90 |
| Medium Rectangle (MREC), above the fold | 300 x 250 | Top right, all pages | $18.90 |
| Medium Rectangle (MREC), below the fold | 300 x 250 | Middle right, all pages | $9.90 |
| Square buttons | 125 x 125 | Middle right, all pages | $1.90 or from $10 per day! |
Do you have a special advertising request, or only want to target a specific city? Talk to us and we'll put together a special package for you. For advertising enquiries and bookings, contact [email protected]
Diamond package site takeover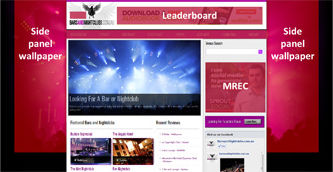 100% share of voice for designated ad placements:
Wallpapers, 290 x 775 each side
Leaderboard, 728 x 90
Medium rectangle, above the fold, 300 x 250
Brand colours applied to navigation
Sponsor logo accompanying Barsandnightclubs logo
Product segment exclusivity
$ 20,500 per month
To discuss a site takeover, contact
[email protected]
Platinum package site takeover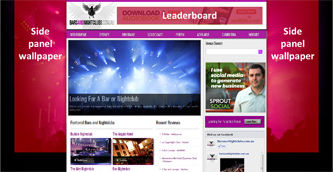 100% share of voice for designated ad placements:
Wallpapers, 290 x 775 each side
Leaderboard, 728 x 90
Sponsor logo accompanying Barsandnightclubs logo
Product segment exclusivity
$ 16,500 per month
To discuss a site takeover, contact
[email protected]
What's Happening111
Real time nightlife guides:

About Us