Melbourne South, Melbourne
Neverland
32-48 Johnson St, South Melbourne, VIC
(03) 9646 5544
Visit website
This venue can be described in one word… AMAZING!!!! Neverland is set to change the face of Melbourne as one of the most unique premier class entertainment and events centres. As one of the largest entertainment venues of it's kind in the Southern Hemisphere, Neverland encompasses over 1,400 square metres of purpose built hexagonal excellence. Encompassing state-of-the-art audio, visual and lighting facilities, elevated DJ platform, 2 x bars in the main arena, 3rd bar for V.I.P guests, 3 x out door areas, comfortable custom designed lounge areas, onsite parking and easy access to public transport, taxi's and Melbourne CBD.
Neverland Photos
Neverland Review

Review By Leanne Tay

Never Never land: a fictional nirvana infamous for luring in those who wish to remain young forever. It may not be exactly as we all remember it from the story, but Neverland nightclub might be able to provide a similar experience – even if it is only for a night or two. Located in South Melbourne, a downside is that the site is a tad out of the way and not really near anything else (except a brilliant hotdog stand).

The size of the club is nothing short of colossal. Neverland is more than just a club; it prides itself on also being a diverse entertainment complex, hosting some of Melbourne's small to large-scale events. Friday nights seem to be Neverland's signature night, so there I was one freezing Friday evening. With it's longer than necessary entrance, I was patiently eager to see what the inside had in store. Cover charge begins at $20 for guest list and $25 for general admission.

Upon entry I was stunned at how spacious it was inside (though as they always say, bigger is not always better). It felt like I had just stepped into a concert arena crossed with a basketball stadium (strange comparisons for a club, I am aware). However, because of the huge stage and the LCD screens placed in the above centre of the dance floor, I call it like I see it. As someone who enjoys and appreciates intimate and reserved sort of venues, I felt awkward being out of my element. Attendance also wasn't very generous that night (or perhaps it was but not generous enough to successfully execute a full house) so there was much emptiness all around.

Seating is available all over the main floor and there are three bars: one in the main and VIP areas and another along the outer/smoking terrace. If I had to pick a favourite component of the club, it would have to be the lighting and atmosphere. An array of pastel blues and purples won me over.

In the main quarters, you will hear the sounds of commercial and old school RnB while electro and house keep the VIP patrons moving. The crowd that gathered at Neverland that particular Friday night were young and energetic. It was hard to pick anyone over the age of 25, unless I failed to look hard enough… but being the creepy gawker sitting in the corner isn't exactly what I wanted to go for. Dress code is rather laid back so long as you follow the general club dress standards – that's sharp and presentable, kids. You can also get away with going a little edgy if you wanted to.

It is certainly not for those who prefer small and cosy venues but Neverland Fridays seem to have enticed a rather large following already. It must be doing something right, right?
Nearby Alternatives to Neverland
Melbourne
If your a fan of the more eclectic styles of music that still perforate…
2020/05/04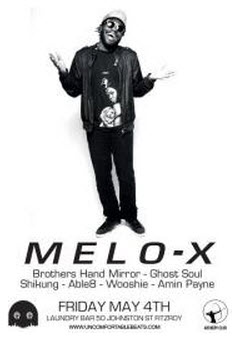 For those out there sick of recording artist whom seem to want to confirm…
2020/05/04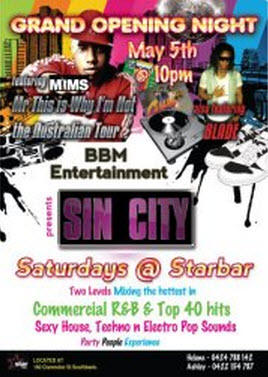 Get ready for the evolution of clubbing in Melbourne, with the grand opening…
2020/05/05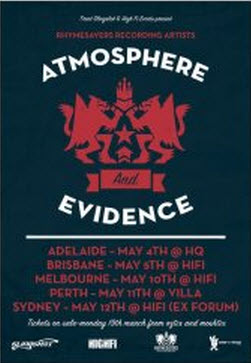 The first national tour of an international artist for the month of May,…
2020/05/10
Rap and Hip Hop fans get set for Rap royalty to hit the stage May 10,…
2020/05/10