Fitzroy, Melbourne
Evelyn Hotel
351 Brunswick St, Fitzroy, VIC
(03) 9419 5500
Visit website
Nominated for best Victorian live venue in the 2007 Jack Awards, The Evelyn Hotel is the place to go on Brunswick Street Fitzroy for cheap drinks and good music. The hotel features an outdoor beer garden, side bar with pool table, lounge chairs, and projection screen.
Evelyn Hotel Review

Review By Chloe Sesta Jacobs

Located in the heart of Brunswick Street, the Evelyn is a three-in-one bonanza, encompassing a band room, bottle shop and bar. Quite blended into its surroundings, you'll find it on the corner of Brunswick and Kerr streets, but more often than not you will be able to pick it out from the large crowd seated outside.

A great live music venue, you can catch a variety of bands and artists there every day of the week. And if you're totally starved for cash and can't afford to watch them up on stage, you will always be able to hear the acts from the side bar.

Not only can you sit back and relax with friends and a few drinks, but you can do this while in the presence of a huge projection screen, which usually shows sport – whether it be cricket in the summer or AFL in the winter. If sport isn't your thing, you can get excited about the old school arcade games stationed between the incredibly comfy couches. Or perhaps you'd prefer to play some pool? Although, be warned: you might be up for a bit of a wait there, as the table is definitely hot property!

Now I will admit, as a reality television freak, I got a little bit excited when I glanced across the bar and saw a woman serving who looked exactly like Lo from The Hills, but this isn't a kick that everyone will get! Although at first apprehensive at the variation of vodka lemon lime and bitters that the seemingly shy bartender had served me, after a couple of sips I grew to become fond of the beverage in my hand.

If beer is your poison you should definitely head down on a Monday or Tuesday night, as you can grab $10 jugs of Carlton Draught. If you prefer a bit of variety on a budget, make Thursday night your night with $3.50 champagne, $6.50 jagerbombs (that is definitely not a typo!) and $2.50 pots! With those specials, there is definitely something for everyone.

The interior of the bar is simple yet still very chic, with a feature wall of mirrors so you'll never be left wondering whether your make up is still immaculate or if you have a little bit of dinner left in your teeth. You'll find the toilets at the back of the room, and they might be small (larger ones are located in the band room), however they're always clean and do the job just fine.

One of the best things about the Evelyn is its extremely relaxed atmosphere. You can go there anytime from early afternoon onwards, seven days a week, to enjoy a drink or two. The Evelyn brings people of all ages together, and there are never high maintenance people present, everyone is there to hang out in relaxed surroundings and have a good time.



A 2nd Review of The Evelyn Hotel

By Sophie Lane

Brunswick's Evelyn Hotel is best described by looking at the large crowd situated outside the Victorian era exterior. A large group of chairs and ash-trays bear the weight of thirty something cardigan clad youths, smoking that last cigarette like they think it's going to be their last. Pretentious laughter is passed around like a Chinese whisper among the select club, and passers-by can't help but spot a little irony in their iPhone meets op-shop exterior.

Finding the venue is extremely easy, as you look down at the latest Apple creation and tap in the street address. The only issue that you're likely to encounter upon locating the Evelyn is that it looks like every other hipster-home bar along the ever iconic Brunswick Street. Don't let the sea of beret's and thick rimmed glasses leave you directionally demented though, a little Apple induced face talk and you'll have found your haven with ease.

A small bar situated instantly upon entrance means the first alcoholic addition to your checkered ensemble is only a few steps and a pretentious frown away. While fighting for a place in the bar isn't an issue at the Evelyn, price is unfortunately paid in quality. After handing over far too many precious pennies for a cordial-tasting lemon lime soda, you feel defeated. Surely that money could have paid for tickets to that upcoming gig. What's the band's name? "Don't worry, you wouldn't know them. They're pretty underground". The bitters in your tall glass match that of your snide remark.

A large pool table surrounded by a few random chairs and table fill up an old battered room. There's enough space to grab a seat both inside and out, which comes as a welcome change from other Melbourne venues. As every second bar on Brunswick is a trendier version of the last, the overpopulation of hipsters never affects seating space. A bursting bladder is met with disappointment at the toilet facilities. You're all about eclectic creations after all, and the dull dunny does a little too well at matching the rest of the venue. The less than lustrous bathroom facilities act as a deterrent for vain Janes, which is perhaps the only positive. Your urge to pee is met with a non-existent line and serious smell, both of which make you wonder whether you've just stepped into the men's.

If you're looking for a place to hang out and be 'different' among a crowd of people who all look the same, then The Evelyn is the perfect place for your next Lemon Lime Soda. If not, head two doors down, I'm sure you'll find exactly what you're looking for.
Nearby Alternatives to Evelyn Hotel
Melbourne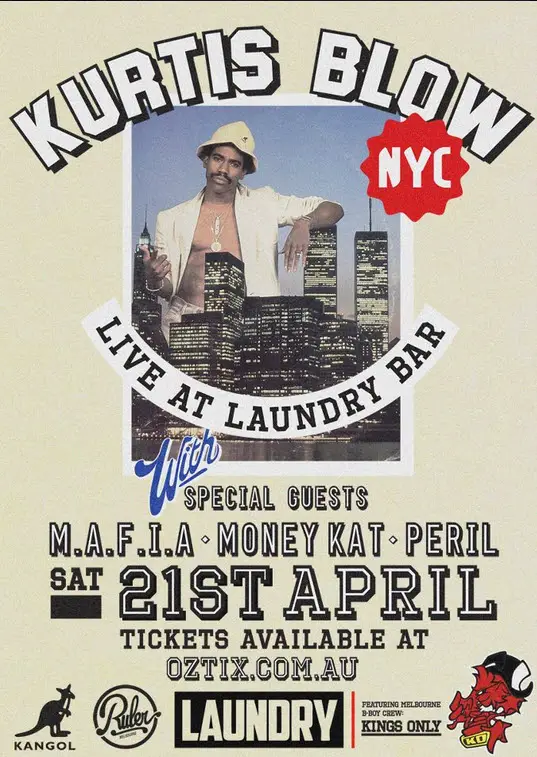 It's amazing as the genre of Rap matures each year, so do it's big names…
2020/04/21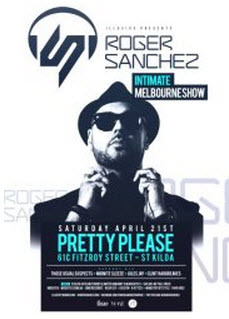 The names in Electronic Dance Music continue to descend on Melbourne in…
2020/04/21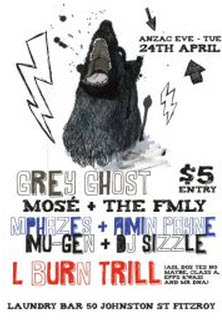 With Anzac Day not long away, you're going to want to start making your…
2020/04/24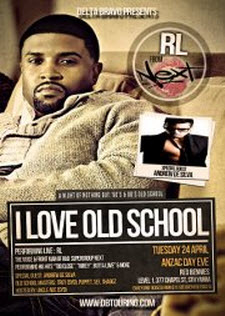 If you the type of person that believes music died after the 90's and…
2020/04/24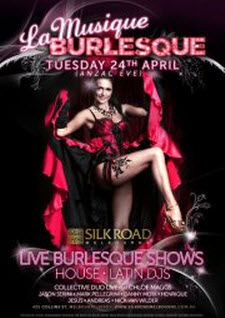 If you are looking to indulge in something a little bit more sophisticated…
2020/04/24