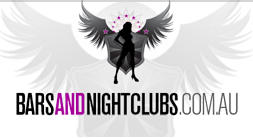 Alloneword Bar
Follow Alloneword Bar:
Venue Overview
Alloneword is a venue which offers itself as an alternative to Brisbane's bar and nightclub selections. With the love of music as the foremost motive for its creation, alloneword's creator studied the bar and club culture in his hometown and around the country to understand exactly what is necessary to make this boutique nightspot a soulful location swathed in style, and intimacy. Most importantly alloneword focuses on bringing together likeminded people of whom appreciate style and class, cutting edge music and an environment where one can escape for a few hours a week in a discreet and exclusive surrounding. Running relaxed club style nights Thursday – Sunday in it's bar style surroundings. alloneword stakes its claim as a venue which stands for classic-cool music, superior products and appreciation for the fashion savvy in cosy and intimate surrounds. alloneword is here to help Brisbane further define itself as a competitive and cosmopolitan city with every bit as much flavour and charm as Melbourne or Sydney.
Venue Photos
What to Expect @ Alloneword Bar

By Celeste Greinke

Despite only opening in September 2009, Alloneword has securely established itself as classy, Friday night cocktail catch-up lounge for creative types who appreciate urban culture and cutting-edge music. Alloneword exudes a sense of refined sophistication suiting those who have an appreciation for style, making it the perfect venue for trendsetters who want to be seen.

Upon entrance, Alloneword gives off an atmosphere of exclusivity as it is particularly reminiscent of intimate, cosy boutique bars located throughout the urban areas of Sydney and Melbourne. However, its laidback, nonchalant vibe bypasses the usual pretentiousness often associated with similar venues. One of the distinctive features of this cosy venue is its graffiti-covered courtyard which is a refreshing change from many of the City and Valley's overgrown, ugly beer gardens. Outside the numerous spacey wooden benches frame the outdoor setting and inside, the venue's quaint velvet cocktail lounge is just too gorgeous.

For those who appreciate classic cool and non commercial sounds, the place is really a great music venue with its fresh, open air lounge. For those wanting to get away from the hustle and bustle of the Valley's other night life options, Alloneword is the perfect place for those who want to relax and appreciate cutting edge music as its maximum capacity is only 200 patrons. There is definitely a need for these trendy spots as Alloneword is appealing for those who don't particularly like clubbing and loud crowds, indicating that old-school venues in the Valley are making a strong comeback.

The two urban styled bars are fairly expensive, around $8.50 for your basic mixes but spirits in particular are served strong and there is wide range of local and imported beverages on offer. Alloneword is fairly strict on its dress code, so this is the place to pull out your fresh, unique and individual ensembles to get past the front door. Anything edgy, glamorous and heeled is most welcomed as Brisbane's 'fashion pack' will most likely be lurking on Friday and Saturday nights. And it's worth mentioning that although the place is fairly hipster and can have at times a slightly more mature crowd, it's definitely not the type of place to bring your mum…

Although some may argue that the Brunswick Street precinct is not in competition with the lower end of the Valley's nightspots, Alloneword is definitely challenging this opinion. Alloneword is open from Wednesday through to Sunday, but Friday and Saturday nights are the best nights to visit. With its dazzling intimate terrace, Alloneword offers something for most and is definitely reserved for the sense-setters of the Brisbane nightlife.
Gallery Photos
Your Comments
Similar Venues
Venue Search
Join Our List