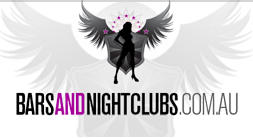 Port Office Hotel (4 Bars)
Follow Port Office Hotel (4 Bars):
(07) 3221 0072
Venue Overview
Some of the best bars in Brisbane can be found at The Port Office Hotel. With three signature bars including the Fix Wine Bar, Marble Bar and Liber Lounge, all tastes and requirements are catered for. As WINNERS at the recent QLD Hospitality Awards for 2009, the Port Office Hotel has claimed the following awards: Best Restaurant – General Division, Best Employee – Executive Chef & were deemed FINALISTS for Best Functions Facility! With such highly acclaimed awards under their belt, your next visit to the Port Office Hotel is guaranteed to be one met with a great dining experience, successful event or overall fantastic customer service!
Venue Photos
What To Expect @ The Port Office Hotel

By Sarah Lunney

The Port Office Hotel is a thriving mix of four of Brisbane's best bars. Each bar has something different to offer, and the Port Office really does cater for all tastes, ages and styles. "Porto" is my first port of call each weekend, as the starting point for a big night. The Port Office has a chic, slick design, and the neutral colour scheme, like its many bars, caters to all types.

The Port Office is often home to rugby players after a big Saturday game, cliques of excitable girls on a "girls night out" and business men letting loose after-hours. Port Office's vast range of patrons is no accident. The unique bars offer different attractions. On the ground level, the Fix Wine Bar and Marble Bar offer a sophisticated atmosphere for an after-work casual drink, or even an excellent meal at the restaurant. Be wary, on game nights the ground level doesn't hold back, with several wide screen televisions on the lower level alone, Porto is very game-friendly. And exactly which games am I referring to? Any and every. From tennis to cricket to rugby union, the ground level is home to many a heated sporting match on a regular basis.

Upstairs, the Liber Lounge has a very different feel. While the lower level is home to mostly twenty, thirty and forty-somethings, the Liber Lounge caters to a younger demographic. Fresh with newly legal 18 year olds, upstairs offers an ever-dynamic dancefloor. Resident DJ's keep the music pumping all night long, and there is never a dull moment at the Liber Lounge. Dotted with modern couches, there is plenty of room to rest your dancing shoes. The whole decor of the Port Office is very on-trend, sophisticated and stylish. Even the ladies bathroom offers a circular aqua blue couch, where many girls tend to take time out and gossip about the night's escapades.

However, probably Port Office's greatest attraction is the upstairs balcony. Never a week goes by without the Porto balcony being absolutely packed. The balcony encircles nearly the whole top level, and is always extremely crowded by about 11pm. Get in before 11 to secure your place on the rare black couches! If you are brave enough to face the balcony at peak times with a drink in your hand, be wary! Many a drink I have lost due to an elbow here or a body-slam there. Nevertheless, the upstairs balcony is definitely where its at for the younger crowd.

The dress code is smart-casual, basic drinks are relatively cheap, and there is no cover charge so a night out at the Port Office won't break the budget.

The Port Office is a sophisticated, relaxed environment, ideal for drinks with friends and a great starting point for a big night out on the town!
Gallery Photos
Your Comments
Similar Venues
Venue Search
Join Our List