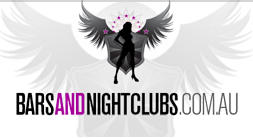 HipE Club
Follow HipE Club:
 
 
(08) 9227 8899
Venue Overview
Known for playing the best one hit wonders from the 70`s 80`s and 90`s, the fun loving staff and dancers ensure that all experience a night of singing , dancing and great times far removed from the stresses of everyday life. The Club's interior is molded into a colorful neon kaleidoscope. There are murals, three dimensional colour explosions, vibrant hieroglyphics and multiple imaging screens decorating the walls. The dance floor also features an ancient Volkswagen Combi Van functioning as a DJ Box. The club also offers a versatile tropical outdoor area with its own bar, large umbrellas and wall mounted heaters which provide the perfect setting for all year round comfort. So grab your friends, slip on something fabulous and enjoy a night out at Perth`s favorite nightclub… the Hip-E Club!
Venue Photos
What to Expect @ HipE

By Bojana Kovacic

After a big night out on the town, HipE is the place to be. The club usually gets packed at about 1 o'clock – to escape the line head over at 12 so you can get in nice and quick and get yourself settled in before the huge crowd comes in and it becomes harder to move. You will find people aged from 18 to 30, and a fun club that caters for a diverse mob of people.

As you walk in you will see the dance floor and the slightly raised stage, only the best music is played and you can jump around, dance and act like an idiot without feeling awkward or like you're being watched. The inside is not crowded with tables and chairs so it gives you more space to dance and enjoy your night. Head outside for a more chilled out atmosphere; with tables and chairs scattered around it allows you to sit down and have a drink in a casual laid back atmosphere.

The dress code is very relaxed, almost anything goes as long as it's sensible… you will see some of the 'individual' dress type but there is still class and style throughout the club. Males are expected to wear enclosed shoes and females can wear sandals, boots or heels.

The drink prices are fairly reasonable: drinks vary from $7 to $12 depending on what you are drinking, and there is a $10 entry fee. Yes I know, paying for entry can be annoying. I hate it too but believe me, it's worth it!

Every night is something different. Join the backpackers on a Tuesday night, with people from all over the world and cheap drinks it's a night of fun and adventure. Fridays caters for those who love their classic hits from the 70's, 80's and 90's and on Saturdays you can hear re-mixed Retro, Commercial and Old School hits as well as some of the best from the 70's, 80's and 90's. Everyone can find a night that suits them.

A club that is laid back plays the newest and best music, decorated with murals, explosions of colour and a dance floor which features an ancient Volkswagen Combi Van as DJ box is a club you don't want to miss out on!
Gallery Photos
Your Comments
Similar Venues
Venue Search
Join Our List