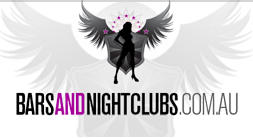 Double Lucky
Follow Double Lucky:
 
 
0401 226 929
Venue Overview
Intimate, eclectic and bang-on funky!! Double Lucky is one of the first of the new breed of small bars popping up in Perth. London, New York, Rio, Leederville… Slide on down the dodgy alley (don't forget to check out the distinctive urban artwork) and make your way in to a hidden world far, far away from the tiresome troubles of mortgages, jobs, errant pets and nagging partners! A wonderland of down and dirty design! Victorian furniture, Edwardian furniture and furniture stolen from our grandma's shed meld snugly together under the warm glow of the vintage lamps and kick ass chandelier. They come from far and wide to gaze in wonder at the wall of door's and ask themselves……er…..why? They sit in awe in one of the distinctive lounge pod's as if they were Alice in wonderland.
Venue Photos
What to Expect @ Double Lucky

By Vi Nguyen

Vintage mixed with modern art, Double Lucky is a intimate bar hidden away down a dark alley in Leederville. Open every night of the week and with its free entry, this is a good place to go if you want to catch up and chill out with friends.

From the moment I walked into the small bar, I was instantly impressed and mesmerized by the awesome decor and quilted couches. The venue is a work of art, making me feel as though I have just walked into a Tim Burton movie set. This bar is mink and truly one of a kind, and the best thing about it is its casual so you're not going to feel awkward if you're under dressed.

Other then Double Lucky's awesome setting, it has a great range of funky cocktails with prices starting from $17, and pints from $9. The drink prices at Double Lucky are a bit dear, but hey – entry was free and the place looks unbelievably cool.

Unlike other places this bar is not seedy, so you can relax and not have to worry if a drunken old man is going to approach you or annoying people who are going to spoil your night.

This bar is for a mature crowd aiming at the mid 20's and above ages, so don't be surprised if you rocked up with a group of youngsters and are denied entry.

I thought this bar is amazing because of its unique decor and interesting cocktail menu. Double Lucky is definitely a place you need to check out if you're into interior designing or looking for a nice place to hangout.
Gallery Photos
Your Comments
Similar Venues
Venue Search
Join Our List